Imprint
Tribal Trade GmbH
Im Lichtenhain 6
10317 Berlin
Germany

Tel.: +49 (0)30 678 10 670
E-Mail: info@tribal-trade.com

Registergericht: Amtsgericht Berlin Charlottenburg
Registernummer: HRB 208802

Managing Director: Marc Brohm

VAT number according to § 27 a Umsatzsteuergesetz: DE326093056

Find the European Online Dispute Resolution Centre at: https://ec.europa.eu/odr

We are neither obliged nor willing to participate in a dispute resolution done by a consumer complaint office.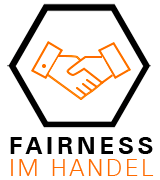 Member of group "Fairness im Handel".
More Information:
https://www.fairness-im-handel.de